Sinnae Compact City, Seoul, South Korea



In light of growing housing demands, the City of Seoul and the Seoul Housing and Communities Corporation seeks to develop a new and innovative public housing model that is compact, self sufficient, and iconic. Currently, there is limited land resources within the boundary of Seoul, which has resulted in many large-scale 'suburban' district developments around the periphery of the city. This has caused extreme traffic issues due to increased commute distances and also encroachment of green spaces. Furthermore, these new developments are not considered as self-sufficient due to the lack of convenient facilities for residences. Our project seeks to create a 'Compact City' - a new development model that is an amalgamation of landscape, urbanism and architecture which provides programmatic self-sufficiency, improves public spaces, celebrates new ways of living, encourages community and public activity, and harmonizes the surrounding neighborhood.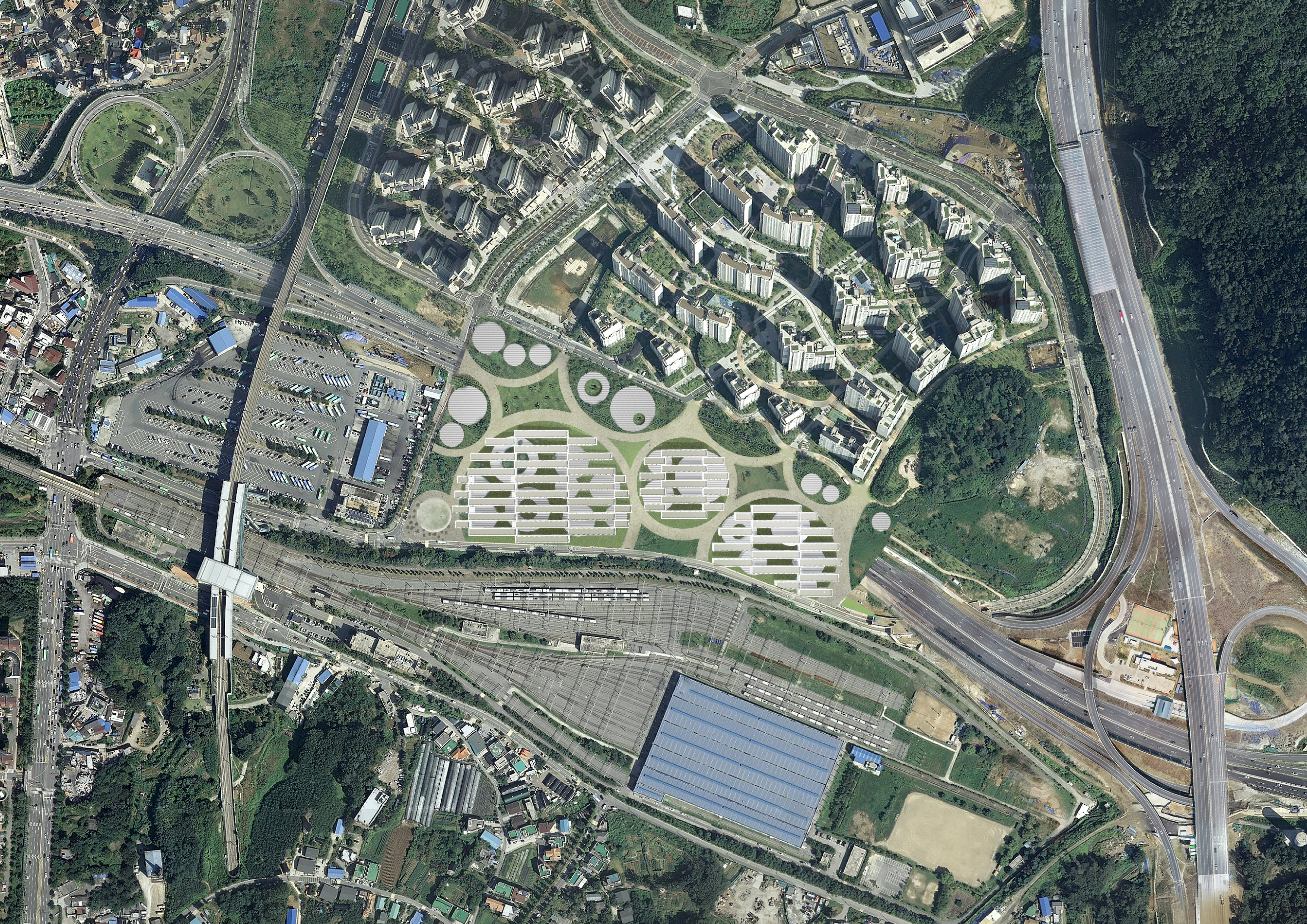 -

Location: Seoul, South Korea
Type: Mixed Use, Residential, Masterplan
Year: 2019
Client: Seoul Housing Corporation
Status: Competition, Phase 1 Winner
Team: Kelvin Ho, Nicolas Lee
Joint venture with Haenglim Architectecture and Engineering Co. Ltd.