An Urban Patchwork, Castelo de Maia, Portugal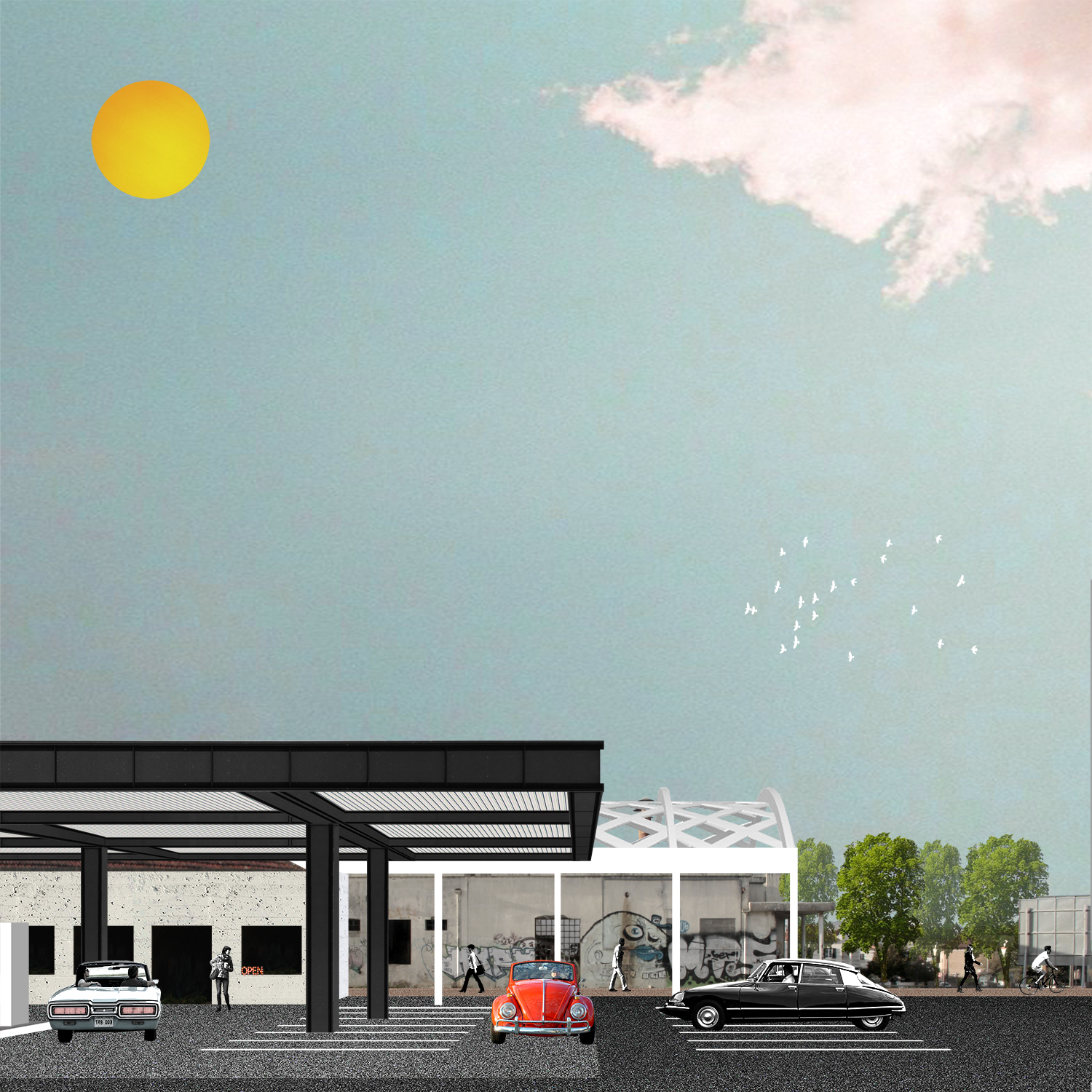 An Urban Patchwork offers a critique of the typical road stop typology and its relationship with the city. The typology of a road stop is typically a hybrid of gas station, garage, carwash, café, and minimart. A road stop is often a mere pit stop along highways or motorways where travelers refuel their car and bodies with gasoline and coffee. One can say that a road stop is placeless – they are all the same regardless of their location. They are often located in the middle of nowhere, and when they are located in a city, they appear disconnected from any surrounding context.

How do you give a road stop an identity? How do you create a road stop that is connected with the surrounding? Can a road stop contribute to its surrounding community? How do you make a road stop into a road place?

The site contains 2 different conditions: The car-oriented N14 highway to the East and the pedestrian-path along the train tracks connecting the metro station, university and athletic center. An urban boulevard is created in order to connect the 2 contrasting border conditions, along with connecting the entire distributed program into one continuous project.

The program is organized on the site according to different site conditions, for example: the gas station is on the street edge, and a series of communal program is near the pedestrian path. Furthermore, the distribution is also influenced by the varying spatial qualities of the existing structures. Spaces that are unoccupied are considered as "flexible spaces", allowing for future growth and addition of new program.

Different types of roofs are applied to the existing buildings in order to create and enhance different spatial qualities for specific programs and spaces. Some roofs are new additions, some are modifications of the existing, and some are purely removed. The roofs all contribute to creating one continuous roofscape that connects all the programs and unifies it as one complex.

A series of openings puncture the existing walls to allow programs and activities to integrate with each other; and also to encourage program to spill out from the interior to the exterior spaces. A series of different outdoor surfaces are hence created: the parking-park, the activity grid, the urban living room, and green spaces to allow for pop-up and temporal events to occur.

Since there is a diverse range of spaces that are unoccupied and distributed throughout the complex, they are considered as "flexible multi-function spaces". A series of different devices are added to compliment these spaces, such as seating, curtains, partitions, moveable walls, tents, and frames, to accommodate and instigate a whole spectrum of activity to mix and occur within the project.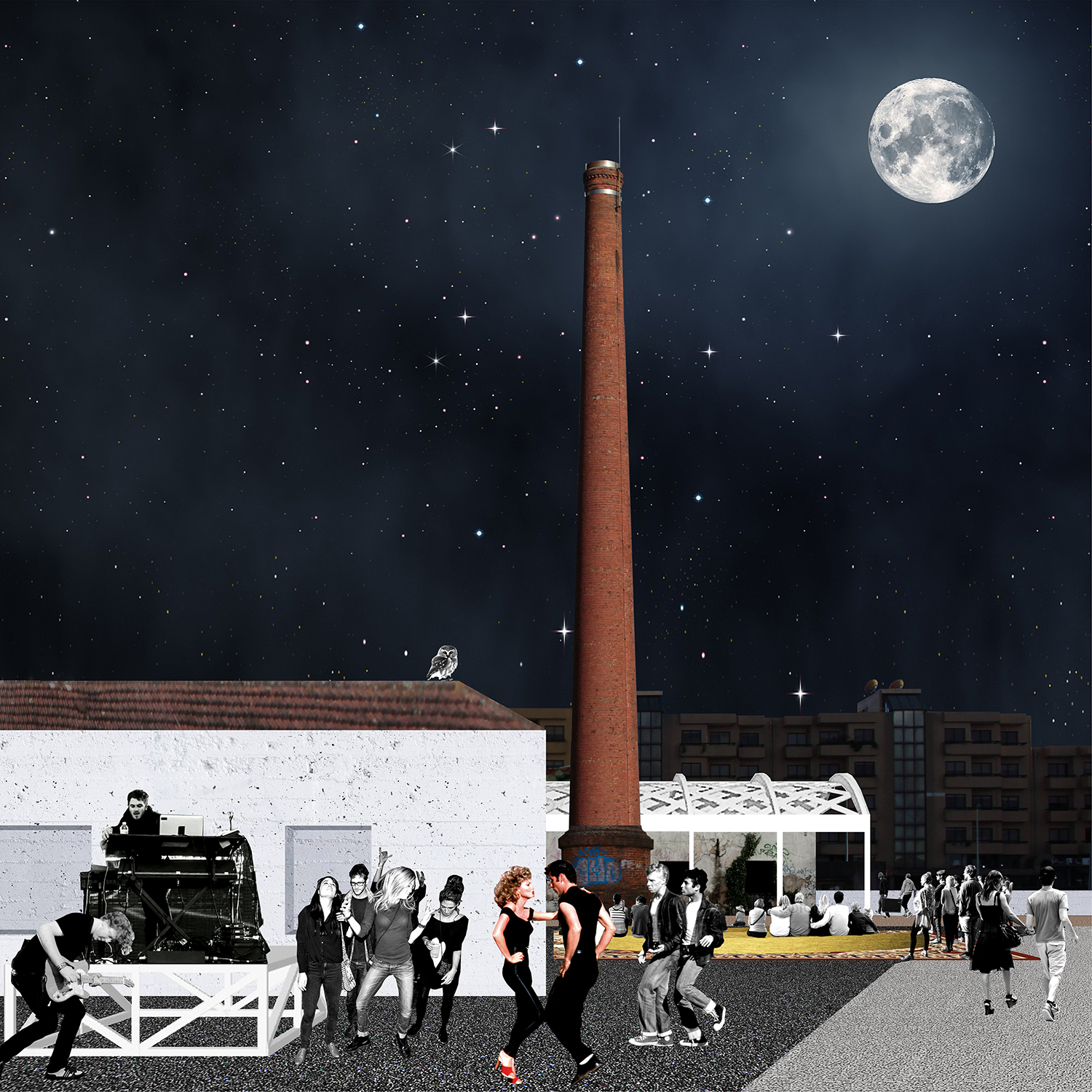 -



Location: Castelo de Maia, Portugal
Client: U8 Magazine
Year: 2014
Scope: Concept Design (Competition)
Program: Cultural, Gas Station
Team: Nicolas Lee