Memorial, Pyramiden, Norway

Nowadays, the notion of architectural preservation is often dependent on the object. The methods and principles are solely focused on the restoration of buildings with the aim to create the perfect image of an object. Preservationists are working hard to "protect" the architectural wonders of the world, yet, the resulting monuments are devoid of any trace of history or identity. We are obsessed with monuments and history, but we are in fact alienated from the past. Considering the typical practice of architectural preservation, the deserted town of Pyramiden is very likely to be reduced as a collection of objects.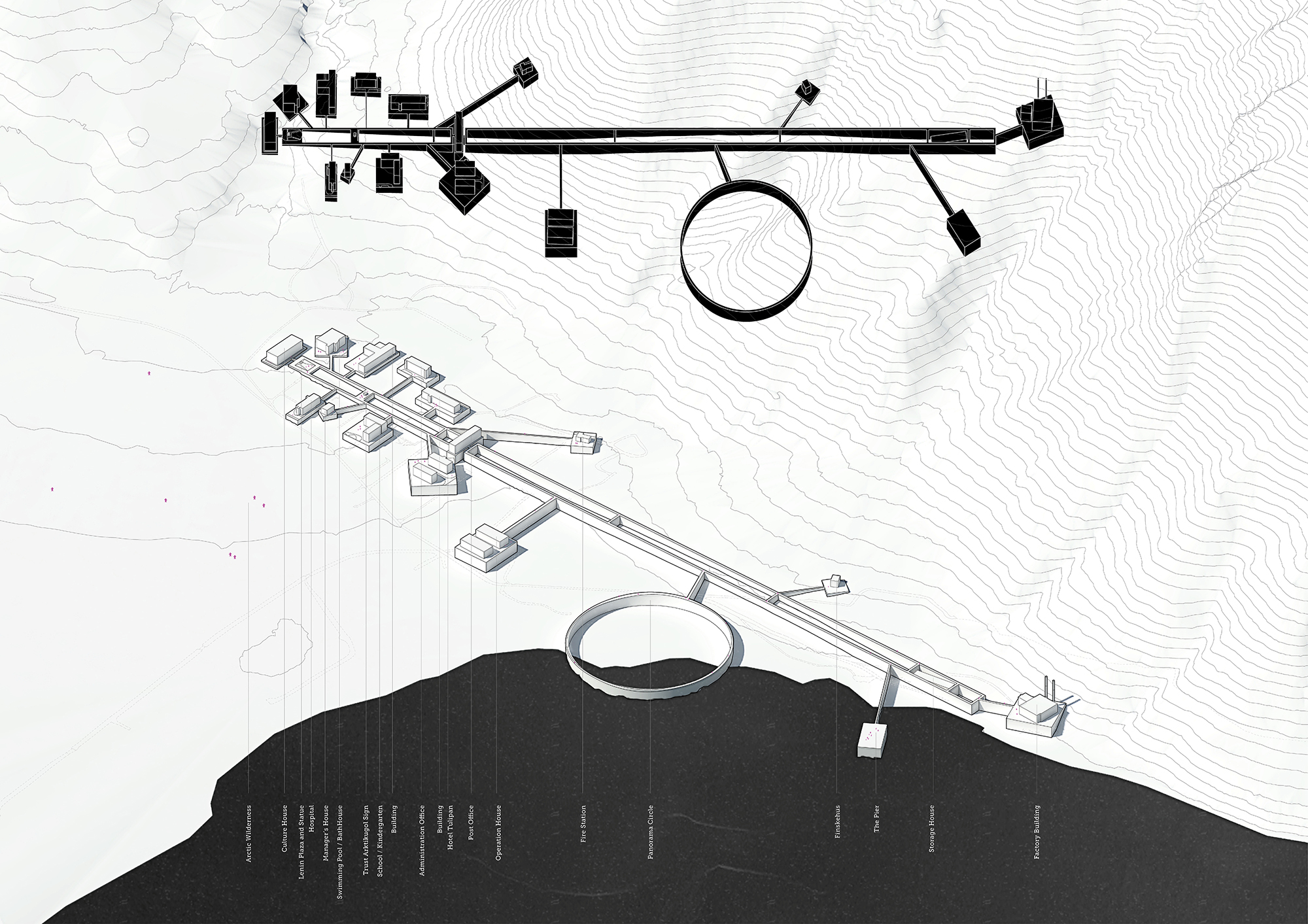 The memorial is not about showcasing artifacts, rather, it emphasizes on tracing history and context to create an experience. The Memorial is manifested as a series of connected walkways derived from the historical traces and contextual layers. The width of the walkway changes from 2 meters to 5 meters, while the height ranges from 1 meter to 15 meters above ground, exacerbating the current eerie and isolated character of the site. Through selective erasure and removal of the existing context, what remains is a network of raised walkways and islands of untouched buildings. The Memorial accentuates the relationship between the natural landscape and the artificial built environment, creating a visually and spatially compelling experience. There is no object, but the experience itself becomes the monument.

The Memorial is a linear line along time and space – it dares to expose and celebrate the past and the present, without compromising the future. The Memorial allows us to be in direct contact with history, as well as reality.
-
Location: Pyramiden, Norway
Client: /
Year: 2015
Scope: Concept Design (Competition)
Type: Memorial, Public Space
Team: Nicolas Lee