Trekking Cabin, Iceland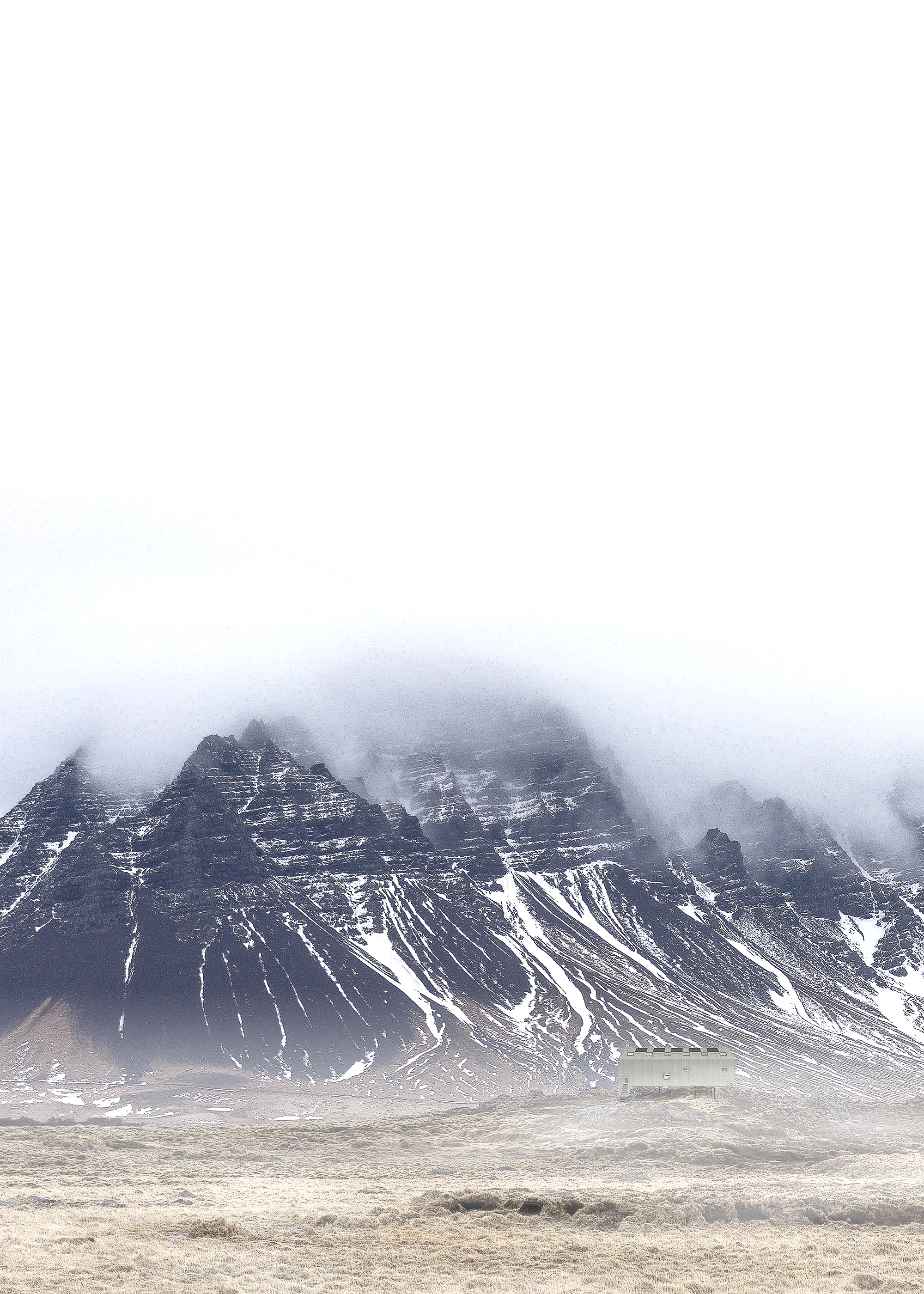 The project begins from the understanding that the primary function of eco-tourism in Iceland is the visual consumption of its natural landscape. The perpetual documentation of the landscape in popular media (for example: instagram, facebook, snapchat) and increases in tourism of recent years have made the world increasingly aware of Iceland's natural assets, without acknowledging their sensitivities to tourism, industry, and climate change. The proposed trekking cabin provides a crtique and reaction to the damage rendered by tourists in the landscape, conceived as a self-sustaining machine for consumption of the dramatic view in real time. Amenities, services and building systems are self-contained in the building, allowing the building to sit functionally autonomous in its various sites within the Icelandic landscape.


The trekking cabin sits lightly on the landscape, on thin 40mm helical piles driven into the earth. The cabin with its pitched form is aesthetically minimal in its appearance, and the distinct contrast between materials is a clear representation of the program within. As the occupants arrive the cabin, they ascend the stair into a structure that is divided in 2 zones:

I) Services: this zone contains all the basic programs for living, including sleeping rooms, restrooms, a kitchen, storage areas and mechanical areas. The mechanical areas are capable of producing energy and clean water to sustain occupants without the necessity of creating a footprint. In terms of materiality, the service areas are clad in light colored wood, and the exterior appears a minimal dwelling structure, with openings appearing only where functionally necessary, and a dark steel entry stair suspended just above the ground.


II) Theater: this dark zone acts as a theater and facilitates the singular function of viewing. Blackout curtains may be drawn around like a theater, where the glass wall becomes the interface to the immediate landscape situated outside the cabin. The large glass wall is reflective on the dark exterior, refocusing its appearance back onto the landscape itself and denying its visual and physical impact.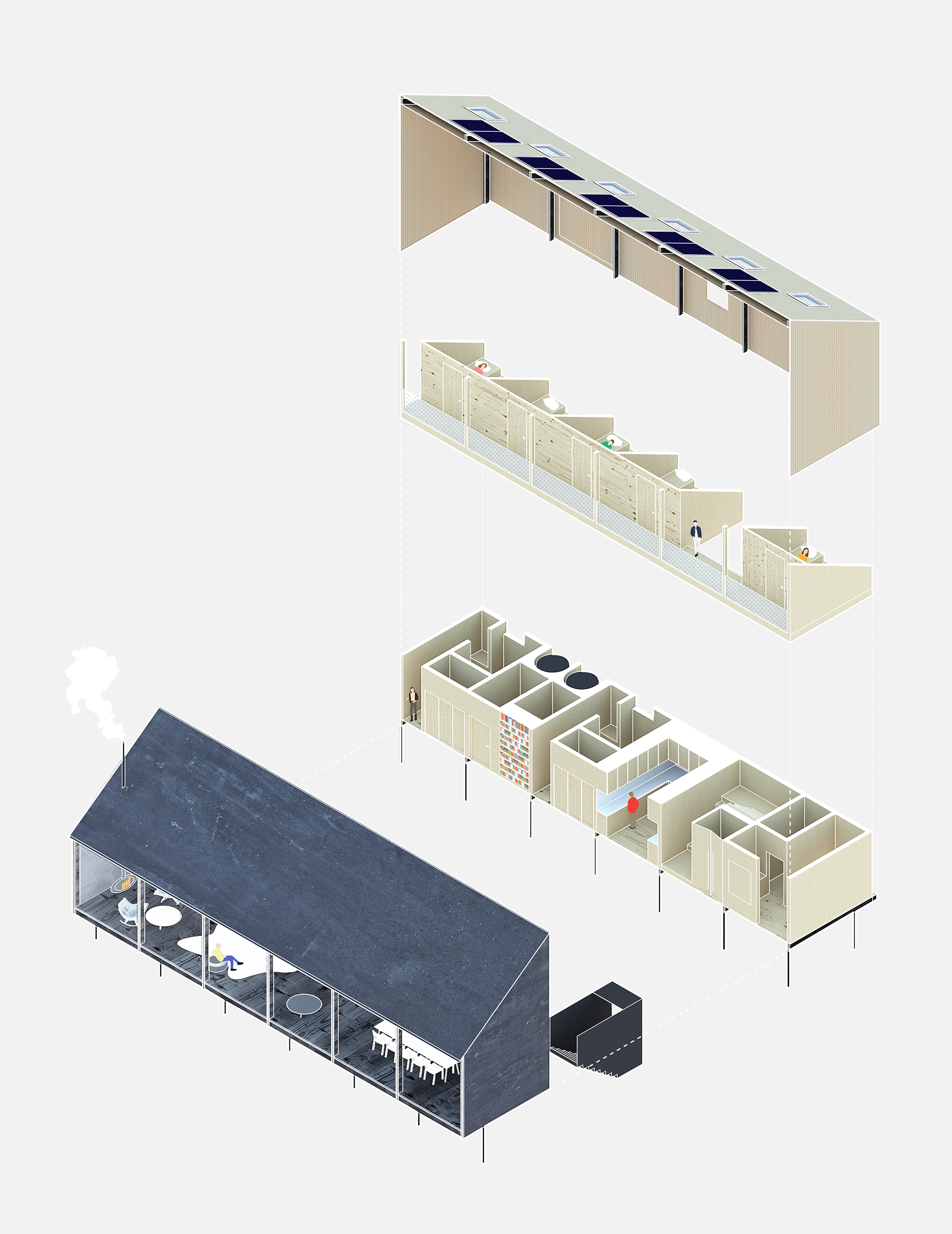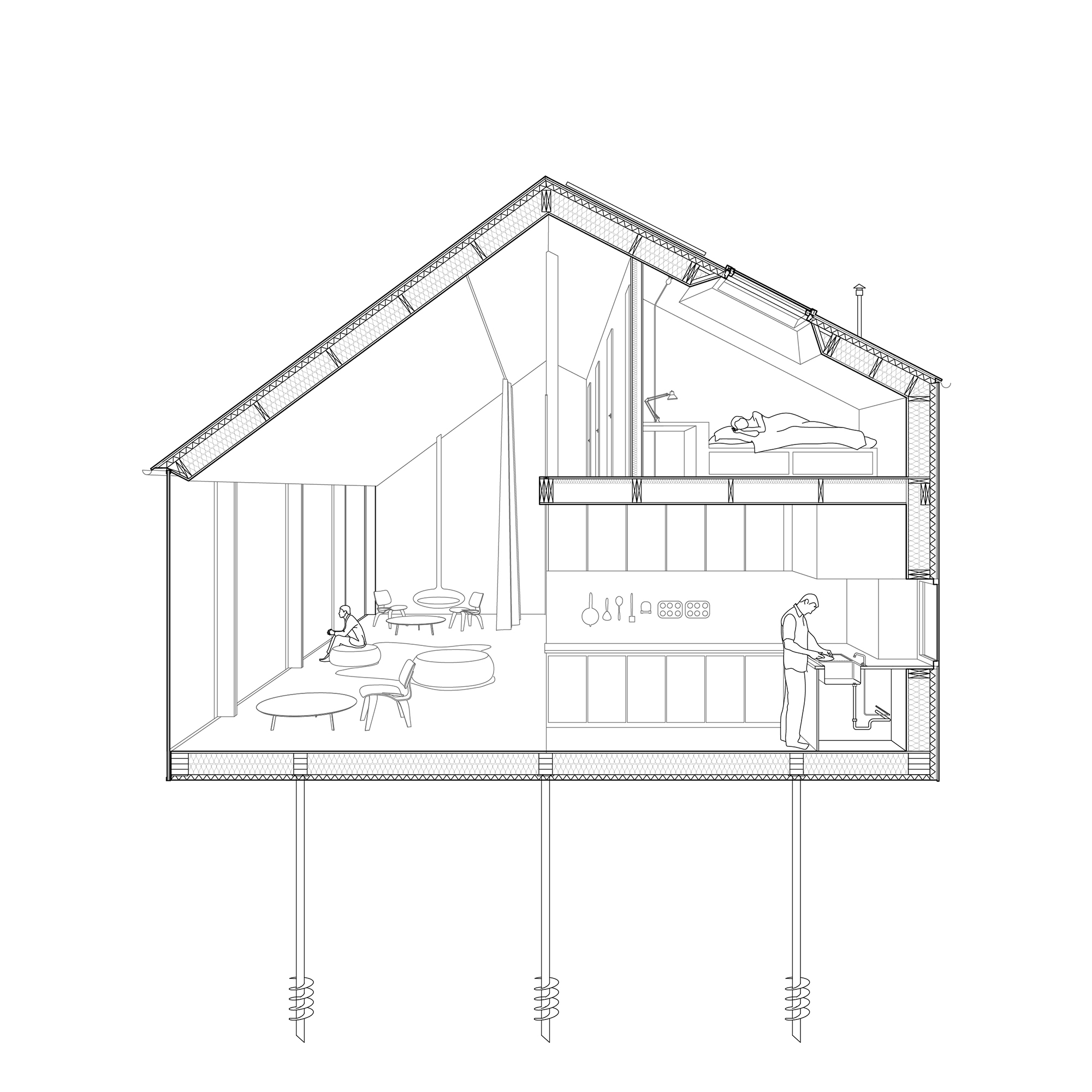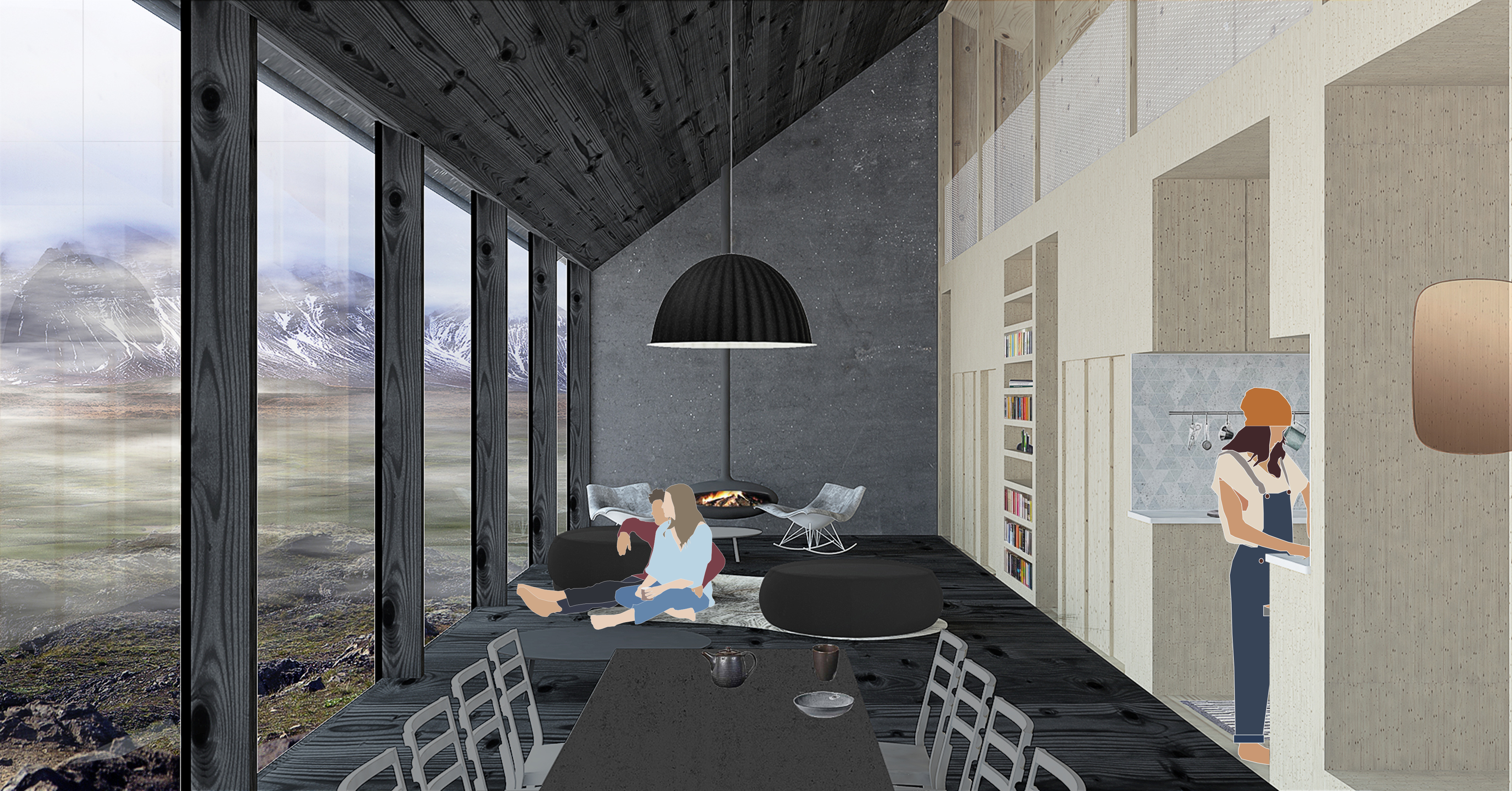 -


Location: Various locations, Iceland
Client: /
Year: 2016
Scope: Competition
Program: Residential
Team: Nicolas Lee, in collaboration with Yewon Ji and Ryan Otterson (Ji/Otterson)